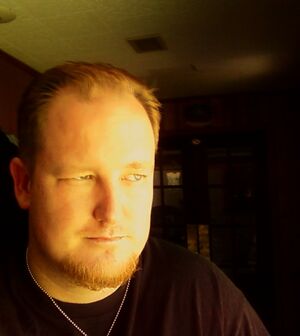 Ryan A. Keeton is the Author of the fan fiction Battlestar Prometheus. He has also written another fan fiction set in the Star Trek universe titled "Star Trek: Reliant."
Ryan served in the United States Army for fourteen years as a Nuclear, Biological and Chemical warfare specialist before being medically discharged as a Staff Sergeant in 2005 due to chrones disease.
Since then he has recieved his bachelors degree from Northewestern State University of Louisiana and currently works with the United States Army as a contractor. (He would tell you more but then he would have to kill you.)
He currently resides in Leesville, Louisiana with his girlfriend, three children and two dogs. He loves football and his favorite NFL team is the Dallas Cowboys, though he has a soft spot for the home team, the New Orleans Saints.

He is also an avid of the MLB franchise Los Angeles Dodgers and the MLS Los Angeles Galaxy. His other interests include music, poetry, writing and politics.
In 2009 he was selected by Propworx and the Auction Network to be a guest Fan Commentator at the Battlestar Galactica prop auction in Pasadena California. In 2010 he ran unsuccessfully for Leesville city council, losing in the primary by only eight votes.
Ryan plans to finish the Battlestar Prometheus fan series sometime in 2012 and move on to other writing projects. While he enjoys the freedom of writing fan fiction his ultimate wish is to see BSP developed into a television series and work for the man he considers his writing role model, Ron Moore.